WALL of REMEMBRANCE
This torch represents an eternal flame of remembrance. Here you can post the name and favorite memory of a loved one who has passed. Ghosts were people too and this is our way of paying respect.
Please DO NOT use this memorial to post your website, business or feedback. Respectfully honor the deceased and their families. Thank you & God Bless.
Gone But Not Forgotten.
"If tears could build a stairway and memories a lane, I'd walk right up to heaven and bring you home again."
Unknown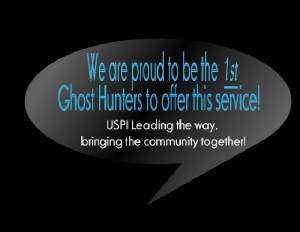 With your help, we can research the paranormal realm with the latest technology advances! If you'd like to help, here's how:

USPI

"COMING SOON - TO A HAUNTED HOUSE NEAR YOU!"




All rights reserved 2009 USPI. GHOSTSTALKERZ IS A REGISTERED NAME FOR THE USPI TEAM - COPYRIGHT 2008. THE TITLE, SLOGAN AND USE OF GHOSTSTALKERZ IS OWNED BY UNITED SOCIETY OF PARANORMAL INVESTIGATIONS, ALL UNAUTHERIZED USE, COPYING, OR TAGGING IS PROHIBITED!